Electric fan connection using American Autowire's fan relay kit
From our Tech Tips series of videos…in this installment, Michael Manning addresses the proper use of our Electric Fan Relay Kit. Click below to watch the video:
American Autowire on Motorhead Garage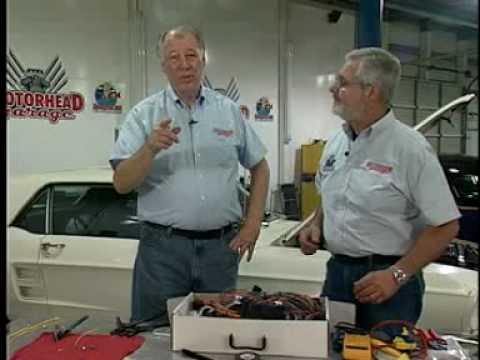 #streetrodder #streetrodderroadtour #woodyshotrodz #arp https://t.co/FG3c6Uxfsu
Act now to defend the future of racing! Tell Congress to pass the RPM Act of 2017. #SaveOurRacecars #SEMARally2017 https://t.co/w2pGtRVgD7
Our seminar is @ 9am tomorrow in room B101! #NSRA #streetrodnationals #louisville
Our latest pinewood creation! See it in Louisville next week @ the Street Rod Nats! #HRIApinewoodbuilderschallenge https://t.co/9PrYlIrlqV
Come see us and our newest products in Columbus! #goodguyscolumbus https://t.co/K8aLPV02jh
10/23/2017 When you see a part that mentions 'Original Parts Required'  this harness is built to order and requires customer-provided parts. It's something we need ... [ read more ]
09/23/2016 Edmund Wilson famously said, "No two persons ever read the same book." That's an accurate statement in the literary world, but it's also valuabl... [ read more ]
Get Updates & Special Offers
We Accept Payment By:
Contact Us:
Call: 800-482-9473
Mon-Fri 8am-5pm EST
Announcements:
Welcome to the new AmericanAutowire.com. If you find an issue or problem with the new website, we want to hear about it! Please
e-mail the webmaster
with your concerns, issues, and feedback.